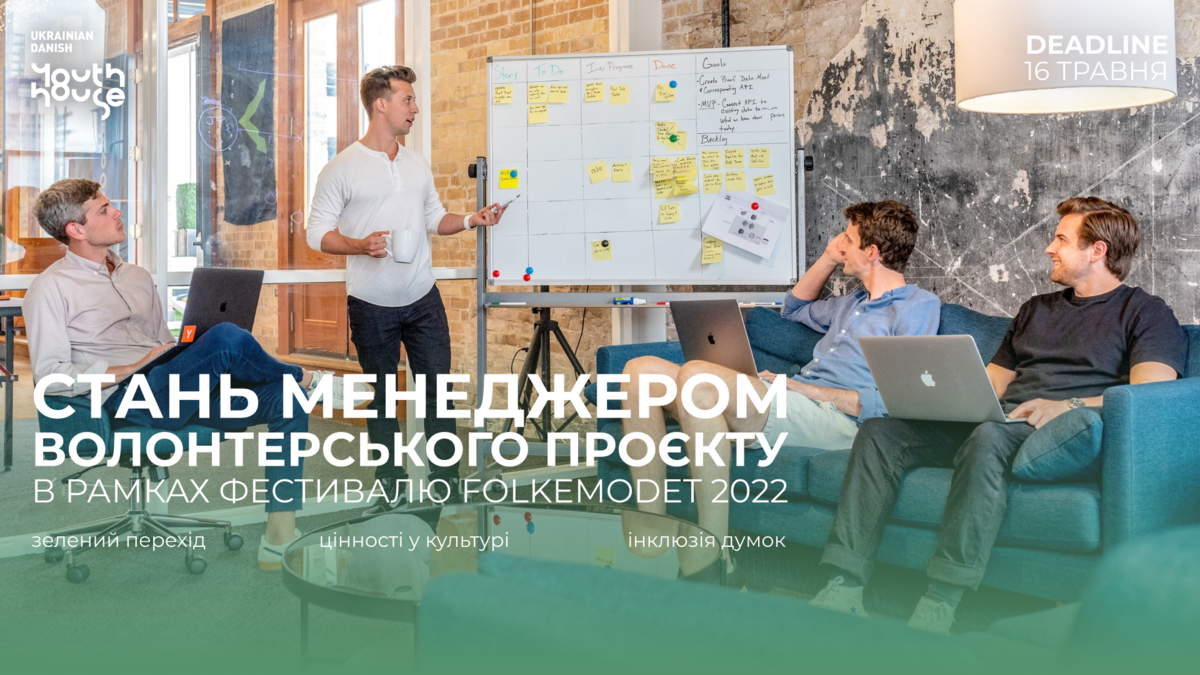 Join us at Folkemødet!
When
16-06-2022 - 09:00 - 19-06-2022 - 20:00
Location
Allinge

We are looking for eight young and enthusiastic Ukrainians living in Denmark to join UDYH at Folkemødet (People's summit in Danish) where most Danish politicians, organisations, corporations and activists meet and discuss socially important issues.
Joining our team gives you an opportunity to learn, network and to explore ideas for future projects. The goal of going to Folkemødet is for you to explore a theme by meeting relevant people, going to relevant events, and to explore the theme in whichever ways you find best suited.
So, what do you want to explore? We have selected 3 themes for you to choose:
Green Transition
Values in Culture
Inclusion of Democratic Opinions.
You will meet with the rest of the group to a pre-meeting on May 31, where we will discuss your tasks for the summit and the mandatory programme. We will, furthermore, talk about each of your plans for exploring your theme. We will all meet again after Folkemødet to reflect upon and discuss how each of you can take your experiences with you into your future, and how you can possible apply it to future projects.

Where and when: June 16-19, at Allinge on the island of Bornholm.

Practical information:
We will take the bus and the ferry from Copenhagen. The Youth House will cover your travel expenses to and from Copenhagen
We will cover your meals
We will be sleeping at the youth camp in tents. Please let us know if you have a tent, sleeping bag and a sleeping mat. If you don't, we will get one for you
You can register for this open call here. The application deadline is May 25.
We will let you know via email if you have been selected shortly after the deadline.