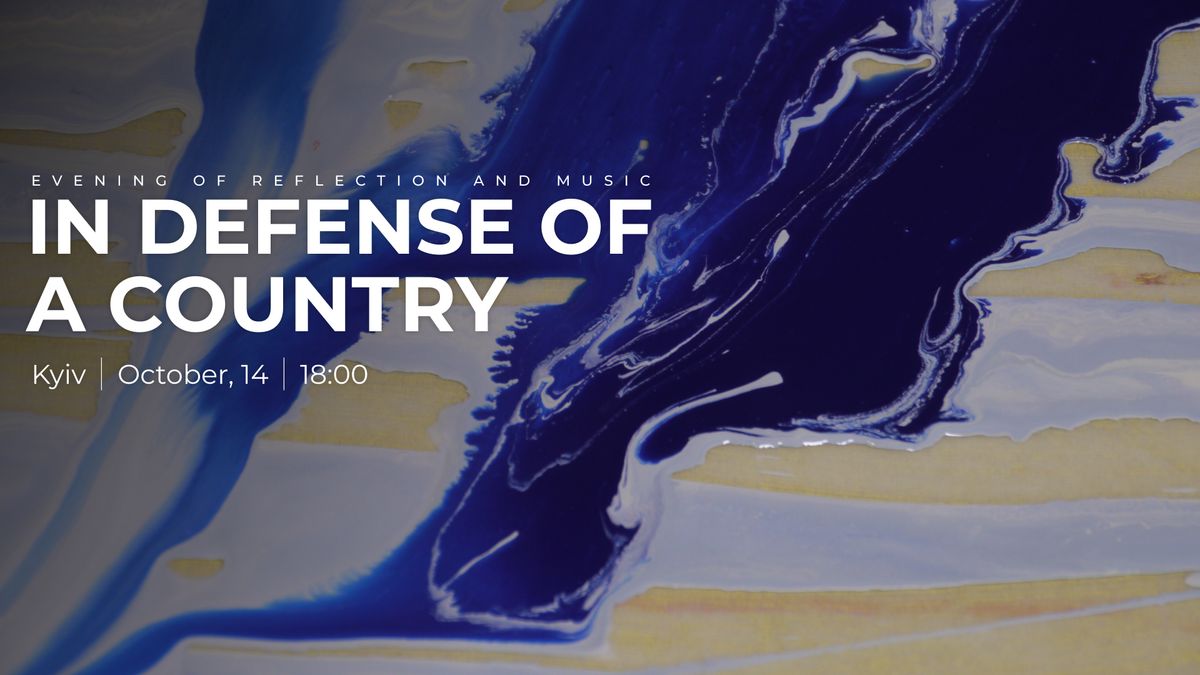 In defense of a country
When
14-10-2021 18:00 - 20:30
Location
Peremoga Space
Yaroslaviv val, 15, Event hall - 2nd floor

Organizer
Ukrainian-Danish Youth House
Registration link
14th of October is the day Ukraine celebrates its defenders: soldiers on the front, military volunteers, and veterans. On this occasion, we invite you to an evening of reflection, music and culture.
What does it mean to be a veteran? How does the experience of war impact and shape young people? What can society do to support those who return from wars?
These are some of the topics of our public talk with Danish veteran and journalist Emil Arenholt Mosekjær, before the exclusive live streaming of the world premiere of the opera ''Ukraine – Terra Incognita". The performance is dedicated to the memory of Vasyl Slipak and organized by our partners YMCA Lviv.
Please note that the talk will be in English with no translation.
PROGRAM
18:00-18:10 – [ENG] Welcome by Julie Arnfred Bojesen, Director of the Ukrainian Danish Youth House
18:10-18:35 – [ENG] Talk on veterans by Emil Arenholt Mosekjær, moderated by Julie Arnfred Bojesen
18:35-18:45 – [ENG] Q&A with Emil Arenholt Mosekjær
18:45-19:00 – [UKR] Introduction to the opera "Ukraine – Terra Incognita" by Anastasiia Husak, YMCA Lviv
19:00-20:30 – [UKR] Opera world premiere: "Ukraine – Terra Incognita"
You will be served light snacks and drinks.
About the speaker:
Danish journalist Emil Arenholt Mosekjær (b.1991) spent 4,5 years in the Danish Army and has been deployed to Afghanistan and Mali. He is currently working on a book about veterans from different countries and age groups, and in August he visited Kyiv and spoke to several Ukrainian veterans. He will share observations and reflections from his interviews, and you will be able to ask questions and share your thoughts with him.
About the opera:
''Ukraine – Terra Incognita" is an original opera of the new format that combines folk polyphony with freestyle jazz and modern symphonic music. Additionally, the streaming will be held through a specially developed interactive platform "Virtual Opera", where viewers will be able to switch between broadcast windows: video art, singers and actors, orchestra, jazz musicians and general view.
Sign up here: https://forms.office.com/r/q7WnicSEWc
Limited seats!
Our event will be held in accordance with the general COVID-19 restrictions, so we ask you to use masks and provide hand sanitizers. If you feel sick, we kindly ask you to stay home.