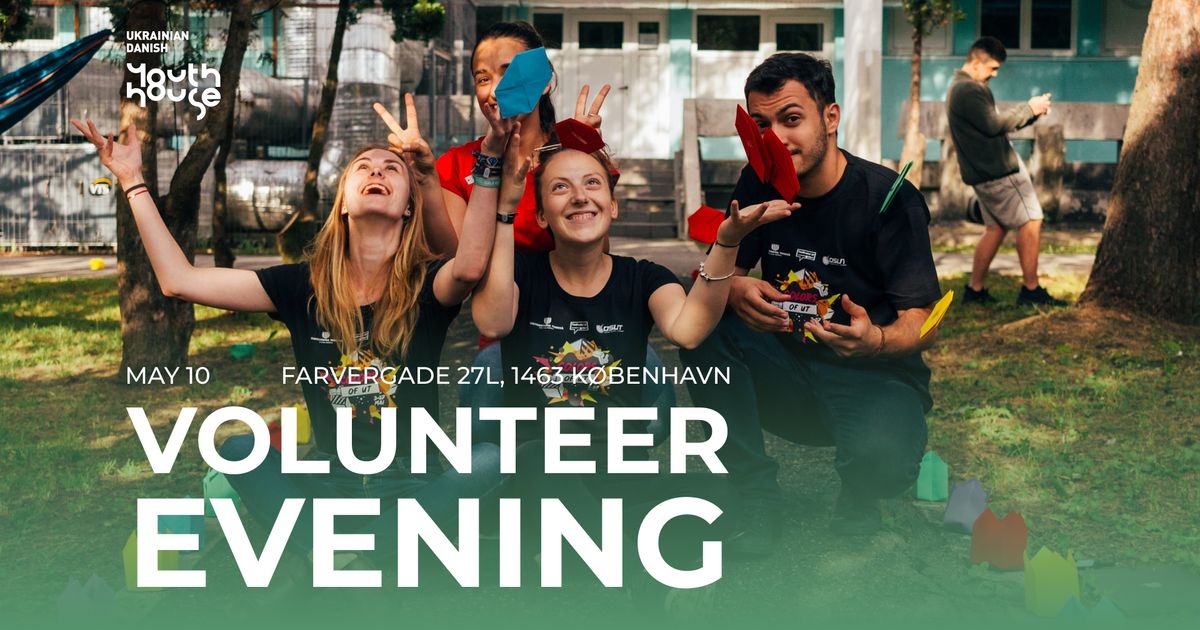 Volunteer evening
Whether you have volunteered with us already, want to join our community, or are just curious about what we do - we are looking forward to seeing you!
The meeting will include the Youth House introduction for all the newcomers and a brainstorming session for all the future activities.
It is also a great way to meet like-minded peers and build your own personal network of activists.
So join us in supporting Ukrainian democracy and enhancing the cooperation between young Danes and Ukrainians!
When: May 10, 17:00-18:00
Where: Farvergade 27L, 1463 København